Moving can be overwhelming, so why take on the cleaning too!  Moving out of a rental? A clean place will help you get your deposit back. Selling your home?  Let us get it nice and clean for showing.  Moving into a new home? Let us get it clean and sanitized before you move in.
Love My Maids offers two move in/out cleaning options, our Basic Move Cleaning and our Deluxe Move Cleaning.
Our Basic Move Cleaning is a budget-friendly way to get your place ready for your move.  We'll detail clean your kitchen, sanitize bathrooms, wipe out all the cabinets and drawers, dust baseboards, wipe down doors, door frames and window sills.  We'll finish by  vacuuming the floors and moping hard surface floors.  When we're done, everything will be fresh and clean!
Is your house or apartment in need of some serious cleaning? Look no further than our Deluxe Move Cleaning. This is our most thorough and detailed move cleaning.  Your empty home gets a super detailed top-to-bottom cleaning by our expertly trained cleaning professionals. We'll even wipe out all the cabinets and drawers and hand wash all the baseboards.  This cleaning is 50% more time than a Basic Move Cleaning.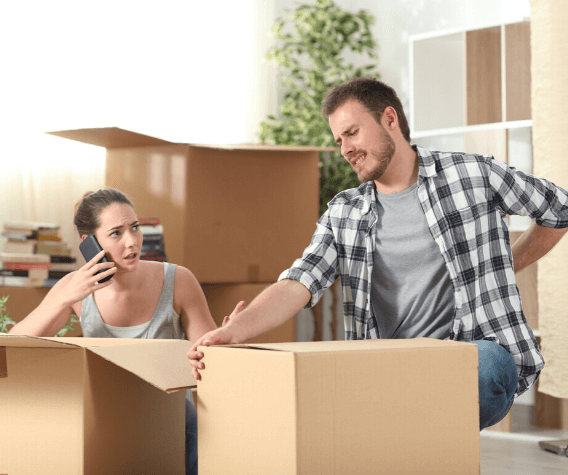 There is a reason why our company has earned such great ratings and reviews.  We have built our business around three principles - quality, customer service and integrity.  Simply put, we do what we say we'll do every time we clean.  And, if we ever drop the ball, we'll make it right - always.  We have an amazing staff of professional cleaners that know how to make things shine and more importantly, they care about their customers.  Our office staff is friendly, helpful and always focused on providing great customer service.  We're 100% committed to your satisfaction and hope you'll give us a try!