Best Housekeeping & Maid Services In Arlington TX

Rated 4.9 out of 5 stars with over 400 online reviews

Ready For
Someone Else
To Do The Cleaning?
Weekly, Biweekly & Monthly Maid Service In Arlington, Fort Worth & Surrounding Areas
Too tired to clean? Hate spending the weekend cleaning house?
Our recurring housekeeping services have been specifically designed for YOU! We will relieve you of that never-ending chore called house cleaning. We'll come in on a regular basis (weekly, biweekly, or every 4 weeks to keep your home tidy and clean. We'll also sanitize often touched surfaces to reduce the spread of viruses like Covid-19 and flu.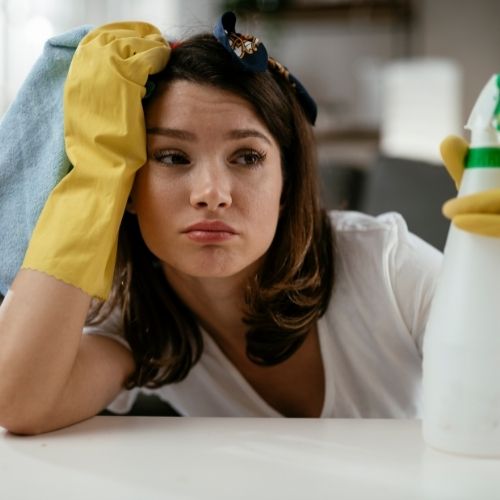 You Won't Believe How Clean Your Home Can Be!
Give Up Cleaning For Good With Our Recurring Housekeeping Services!
If you have a hectic schedule and are struggling to find time to stay on top of the housework, sit back and let us take care of the house cleaning for you. We can schedule your recurring maid services in Arlington, Fort Worth, and surrounding areas at a time convenient for you at regular intervals. We offer:
Weekly maid service
Biweekly maid service (every two weeks - most popular)
Monthly maid service (every 4 weeks)
Check out our blog post on the 5 Benefits of Hiring a Maid Service.
We'll Keep Your Family Safe From Covid-19 With Regular Disinfecting & Covid-19 Safety Procedures
All of our maid and housekeeping services include our disinfecting service for high-touch surfaces throughout your home. We use an EPA-certified disinfectant on surfaces people touch often like doorknobs, switch plates, bathroom surfaces, etc.
We also have implemented the following Covid-19 procedures:
We wear masks the entire time we are in your home.
Equipment is sanitized between houses.
We keep our distance from you and your family members.
Are You Ready For a Spotless House?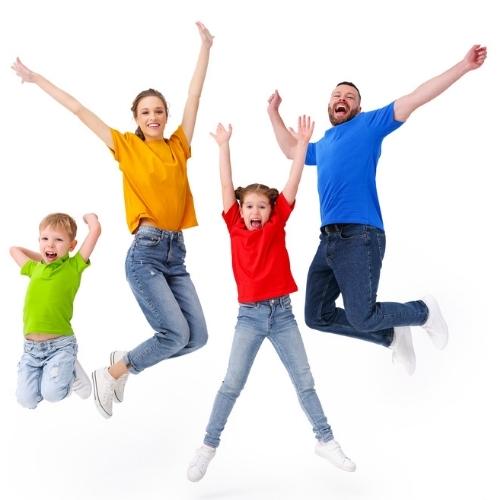 The Whole Family Will Jump For Joy When You Hire Us To Do The Cleaning
FAQ - Recurring Maid Services
We require all customers that are starting a recurring maid service to start with either a Basic Spring Cleaning or a Deluxe Deep Cleaning. We are happy to waive this if the home is brand new or you are changing housekeeping services and have been professionally cleaned in the past 30 days.
All maid service clients are assigned one of our cleaning staff.  We do our very best to send that same maid every time we come to clean. That said, employees do take days off or call in sick.  When this happens we will assign another tech and send you a text letting you know. We will also notify you if there is a permanent change of housekeepers for your home.
All of our professional maids complete our training course and must pass a test and complete a solo cleaning before being allowed to clean a home alone.  We also have a full-time quality manager that inspects our housekeeper's work on a periodic basis.
Ready For a Spotless House?