Rated 4.9 out of 5 stars with over 400 online reviews


Best House Cleaning In Fort Worth, TX
Love My Maids has been serving the west DFW area since 2015 when we opened our doors. Located in west Arlington, Fort Worth is an easy drive and one of our favorite markets. We love being a part of the Fort Worth community.
Love My Maids is the highest rated cleaning service in Fort Worth.  With over 400 online reviews, averaging a 4.9 out of 5-star rating, you can trust that we will deliver a great cleaning and unbeatable customer service.
Nothing is more important than our client's satisfaction. We will always strive to deliver a great and thorough house or apartment cleaning, but in the unlikely event we miss the mark, you can count on us to make it right. A quick phone call is all it takes. We'll make arrangements to return to your Fort Worth home to take care of anything we missed.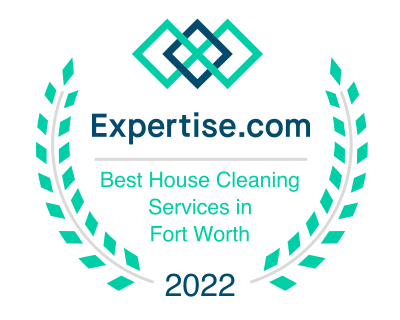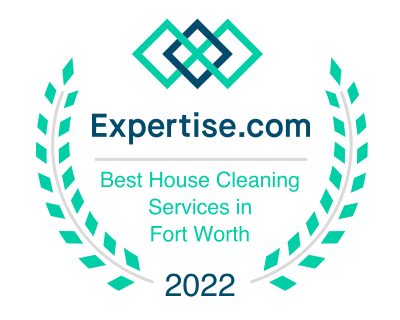 House Cleaning and Maid Services in Fort Worth TX
Love My Maids offers a variety of services throughout the Fort Worth metro area including weekly cleaning services, biweekly cleaning services, monthly cleaning services, one-time deep cleanings, move-out cleaning services, move-in cleaning services, and apartment turnover cleanings, vacation, and short-term rental cleaning services and more. Love My Maids also provides full electrostatic disinfecting services in the fight against Covid-19.
We're Fort Worth's Favorite Maid Service Because We Truly Care!
We are bonded & insured for your protection

All of our Fort Worth employees are fully vetted and must pass a full, national background check before we will hire them. And, for your peace of mind our company carries a $1 million insurance policy.

We guarantee your cleaning

We stand behind our work. If we miss anything when we clean, we will gladly return to fix the error. Our customer service staff is always available to discuss your satisfaction.

Our Fort Worth cleaning technicians are trained to properly clean all surfaces in your home

All of our cleaning technicians go through extensive training to learn how to correctly clean a house. They also follow our cleaning checklist to ensure nothing is missed and that you receive a consistent cleaning.

We are kind, caring and honest - that's why our Fort Worth Clients love us!

When we hire employees from Fort Worth we are looking for individuals that will care deeply about their customers and will do a great job for them. We have over 30 wonderful women that work for us that fit this mold perfectly!

We give back to the community

Every month Love My Maids provides free house cleaning services for Fort Worth families undergoing cancer treatment thorugh the non-profit Cleaning For a Reason. We love being able to use our skills to give back to this community.
Frequently Asked Questions
Fort Worth is a Great City! When We Clean, You'll Have Time to Get Out and Enjoy It!
Call Your Nearby Maids in Fort Worth
Love My Maids provides dependable house cleaning services in Fort Worth so you can get out and enjoy this vibrant city! Here are some fun ideas:
Located in downtown, the Fort Worth Water Gardens are the perfect spot for those who seek a calm and quiet hideout from the city.
If you're looking for the best museums, the Modern Art Museum of Fort Worth has stunning collections of paintings and other artworks from prominent artists. The Amon Carter Museum of American Art is another great art gallery featuring a variety of sculptures, and paintings.
And of course, you can't miss the Fort Worth Zoo, the oldest continuously run a zoo in Texas, with more than 7,000 national and exotic species, a petting enclosure, rock climbing wall, hurricane simulator.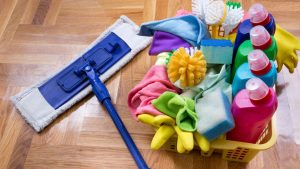 Introduction: Setting the Stage for Deep Cleaning Your House Alright, folks, gather around! Today, we're diving headfirst into the exhilarating world of deep house cleaning. Hold onto your brooms because we're about to unleash the magic that can transform your home and, trust us, your entire life. These are the best deep house cleaning tips…
Read More

→
Why Love My Maids Is Your Best Choice For House Cleaning & Maid Service in Fort Worth TX
Love My Maids is the premier provider of house cleaning services in Fort Worth TX and it's wonderful suburbs.  Fort Worth residents love our high-quality maid services, affordable pricing and our great customer service. That's the reason we're rated #1 in the Dallas-Fort Worth metroplex. Love My Maids offers residential and office cleaning services on a one-time or recurring basis. Most of our Fort Worth clients opt for our biweekly maid services. Love My Maids also proudly donates free cleaning services to Fort Worth families undergoing cancer treatment through Cleaning for a Reason. Ready to take back your weekends for good Fort Worth? Get a free, no-obligation quote today!
Best House Cleaning Services in Fort Worth Tx

Reliable Weekly, Biweekly or Monthly Maid Services

Fort Worth's Most Detailed & Thorough Deep House Cleaning

Affordable Move In/Out Cleaning Services

Covid Electrostatic Disinfecting Services

Dependable Vacation Rental Cleaning (Vacasa, Airbnb, VRBO)
Best House Cleaning Services in Fort Worth, TX!
At Love My Maids, we believe that a job well-done is what makes us the top-rated cleaning service in Fort Worth TX! That's why all of our maids are professionally trained to deliver a great cleaning every time we clean your Fort Worth home.
Love My Maids services the entire west DFW area. Get a quote today and see why we're the #1 rated cleaning service in Fort Worth, TX.
More About Our Cleaning Services
The best Fort Worth house cleaners and maid service is here to serve you!
Everyone is busy these days and life can be quite stressful. But, we're here to help relieve some of that stress by taking the house cleaning chores off of your already long "to-do" list. You can call us for a free quote anytime for any of the following services: Apartment & Condo Cleaning, Vacation Rental Turnover Cleanings, Recurring Weekly, Biweekly or Monthly Maid Services, Move In or Move Out Cleanings, deep house cleaning services, and Covid Disinfecting Services.
All of our services include, but are not limited to:
Whole house cleaning
Kitchen cleaning
Bathroom cleaning - clean and sanitize all surfaces
Floor cleaning (all surfaces)
Dusting
Baseboard cleaning
Vacuuming floors
Trash removal.
Locations
Love My Maids provides services throughout the entire Fort Worth metro area including White Settlement, Westworth Village, Westover Hills, Ridglea Hills, TCU area, Arlington Heights, Downtown area, Benbrook, Wedgewood East, Worth Heights, Blue Mound, Saginaw, Lake Worth, Haltom City, Richland Hills, Melody Hills, the Medical District and more.
Residential House Cleaning Services
We have the best house cleaning technicians in the industry. They're professionally trained to properly clean every type of surface within your house. They know how to care for delicate surfaces like granite, natural stone, and wood flooring to get them sparkling clean while also avoiding any damage.
We use a thorough cleaning checklist for every cleaning to ensure a consistent cleaning every time we clean your house. We also have an active quality program that includes a quality check-in after every cleaning to make sure we are hitting the mark.
Fort Worth Maid Services
80% of the cleanings we do each month are weekly, biweekly or monthly cleanings. We have over 350 recurring clients that depend on Love My Maids to keep their homes fresh and clean each month. Our most popular cleaning is our biweekly maid service. People love it because it alleviates the majority of common housekeeping chores like bathroom cleaning and vacuuming and mopping floors. Most biweekly customers can successfully go two weeks between cleaning by only completing light, daily housekeeping like cleaning up after meals and picking up clutter.
Our Deep Cleanings and Move Cleaning Are The Best in Fort Worth!
When you want your home expertly cleaned, call Love My Maids. If your home is occupied, deep house cleaning services will ensure a brilliantly cleaned home or apartment. If your home is empty due to a move, we have staff specially trained to do your move-in cleaning or move-out cleaning. Either cleaning is a detailed and thorough cleaning of all surfaces in the home (with the exception of walls and windows, We'll clean and disinfect surfaces and shine up all your appliances.
You can also add on services to any cleaning like oven cleaning or refrigerator cleaning. Why not get it all sparkling clean? There is, however, an additional charge.
Protect Your Investment
Your Fort Worth home is your biggest investment. Regular cleanings, like periodic maintenance, is essential to maintaining your property's value. And, a clean house is also good for your mental health. Can you imagine how much less stress you will feel when you no longer have the clean the entire house every weekend? All of our clients tell us what a relief it is to have their homes professionally cleaned on a recurring schedule.
If you're ready to take the plunge and hit the best house cleaning and maid services in Fort Worth, just give us a call or complete the convenient form on this website. We look forward to talking to you and will take great pride in cleaning your home!
Fort Worth Zip Codes: 76101, 76102, 76103, 76104, 76105, 76106, 76107, 76108, 76109, 76110, 76111, 76112, 76113, 76114, 76115, 76116, 76118, 76119, 76120, 76121, 76122, 76123, 76124, 76126, 76129, 76130, 76131, 76132, 76133, 76134, 76135, 76136, 76137, 76140, 76147, 76148, 76150, 76155, 76161, 76162, 76163, 76164, 76177, 76178, 76179, 76181, 76185, 76191, 76192, 76193, 76195, 76196, 76197, 76198, 76199.