rated 4.9 out of 5 stars by over 250 clients

Is your home in need of a little extra love?  Our Basic Spring Cleaning and Deluxe Deep Cleaning will get your home in tip-top shape.  And the best part, you don't have to lift a finger to get it that way.  Are you ready for a spotless house?
Our deep cleaning services are our most thorough cleanings.  We offer two options for your one-time or initial deep cleaning when starting a recurring maid service.  The Basic Spring Cleaning is a budget-friendly option for houses that need a deep cleaning, but are relatively well kept and have been cleaned on a reguar basis.  Our Deluxe Deep Cleaning is our most detailed cleaning and is designed for homes that may not have been regularly maintained and are in need of a lot of scrubbing.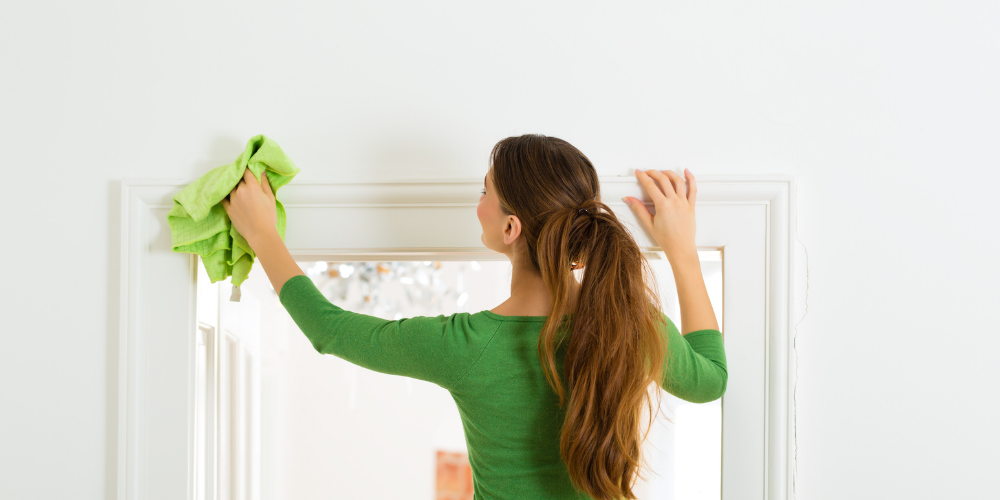 The Deluxe Deep Cleaning is your best choice when your home in need of some serious deep cleaning love. This is our most thorough and detailed house cleaning.  Your home gets a super detailed top-to-bottom cleaning by our expertly trained cleaning professionals. We'll break out the detailing brushes and get your home sparkling clean.  We'll even hand wipe all the baseboards. This cleaning is 50% more time than the Basic Spring Cleaning for a more detailed cleaning.
The Basic Spring Cleaning
Our Basic Spring Cleaning is a budget-friendly way to get your home expertly cleaned.  The Basic Spring Cleaning follows the same general checklist as a Deluxe Deep Cleaning, but does not include hand washing cabinets, doors, door frames, window sills, window ledges or baseboards. These items will be dusted instead.
The Deluxe Deep Cleaning Includes:
Kitchen
Clean and sanitize counter tops
Dust countertop items
Clean/polish appliance exteriors
Clean microwave
Wash cabinet fronts
Sanitize sinks and polish fixtures
Pull trash and replace liners
Vacuum and mop floors
Bathrooms
Clean counters and sinks
Scrub shower/tub and remove mold and mildew
Sanitize toilet
Clean mirrors
Wash cabinet fronts
Vacuum bathroom rugs
Pull trash and reline can
Vacuum and mop floor
All Rooms
Remove cobwebs
Dust ceiling fans (wipe if reachable)
Dust wall art, knick-knacks and lamps
Dust blinds (washing is extra)
Dust/polish furniture
Remove pet hair from chairs and couches
Wash baseboards
Wash doors & door frames
Wash window sills and window ledges
Make beds
Vacuum and mop floors
Book The Cleaning
You Need Now