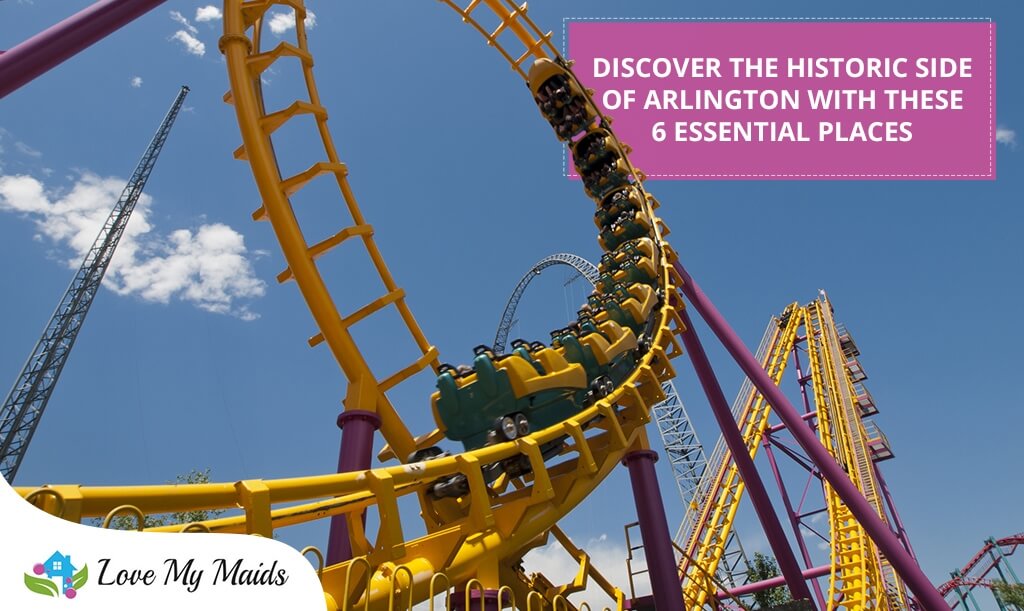 Arlington is often considered a sports city, with excellent entertainment activities that give us a rush of adrenaline. But, where is the historic site of the town? If you are a curious tourist that wants to discover the city more deeply or a resident willing to know the history of their home town, then this blog is for you. Discover the past of this beautiful place with these unique things to do in Arlington, whether they are entertainment venues, museums, or just ancient spots.
Known as "Vegas Before Vegas," Top O' Hill Terrace was a casino, restaurant, tea garden, and brothel that was very popular among gamblers and gangsters nearly a century ago. But, in the 50s, the gambling operation was stopped, and the Bible Baptist Seminary bought top O' Hill Terrace. Nowadays, you can book a guided tour to explore and learn about some of the structures that remain, and even see the famous tunnel that was used to escape authority.
Bowling is a tradition here at Arlington, so it's not a surprise to have a complete and amazing Bowling Museum. Bring the whole family because this is no ordinary museum. You can explore the history of past champions, with interactive exhibits and play in the "Highway 66" mini lanes. You'll learn more about bowling heroes like Don Carter and Carolyn Dorn-Ballad, male and female legends of this sport.
Visiting Arlington, TX, isn't complete without a day in Six Flags Over Texas. This was the very first Six Flags Theme Park until a few years ago with new acquisitions by the owners. Since 1961, Six Flags Over Texas (that takes its name from the six flags of the different nations that governed Texas) has been open to the public and given rushes of adrenaline to kids and adults alike. Try El Diablo for a 100-foot loop that will take your breath away, Batman: The Ride for a roller coaster full of twists and turns, or smaller attractions if you are going with small kids.
If you want to go further into history, visit Village Creek to learn about archeological excavations that show evidence of several prehistoric villages in the lands of Arlington. According to artifacts and other signs found in the Village, native Indians used to hunt and gather food in the area, and, a few centuries after, there was a conflict between settlers and the natives that resulted in the famous Battle of Village Creek.
Being one of Arlington's most important public institutions, The University of Texas has more than a century of history, passing through a series of transformations, from private schools to military academies. Visiting the campus is one big journey by itself: more than 100 buildings distributed in 420 acres. If you want to check out the student's life, don't skip this visit.
For lovers of art, Arlington has one or two surprises for you. In 1967, Eleanor Grace Martin and other artists founded The Upstairs Gallery, a quiet and creative place where paintings are exhibited, and art classes are open to the public. Some of the works you can see in the galley are watercolors, pottery, oil, jewelry, and other mixed media creations. The 50th anniversary has just passed, and The Upstairs Gallery was renovated, so don't forget to plan your visit.

What do you think? Your list of places to visit got larger? We hope so! Arlington is a great place to discover Texas history. Enjoy your vacation or free time by strolling through this beautiful city. But remember, if you're postponing your cleaning chores too much, you better contact Love My Maids and let someone else do the job.